About
zzzzzzzzzzz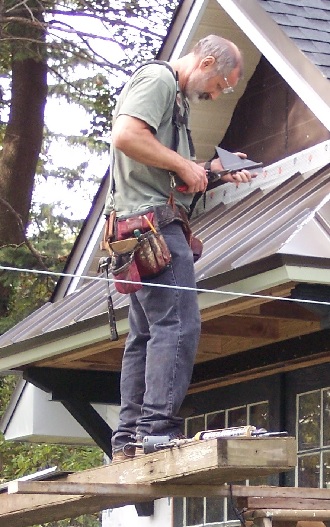 There are a handful of experiences that have brought me to the point of offering these handmade gift items for sale. First, the childhood influence of my musical and artistic Grandmother (piano, oil on canvas, pastels, quilting, crochet, and craft). Then as a teenager I discovered that I, myself had the ability to sculpt clay with unusual realism. After a halfhearted attempt to study sculpture at Texas Tech University, I had the good fortune to find satisfying work with my hands as a carpenter and cabinetmaker, for many years (39 to date). It was a six year stint working for studio furniture maker Scott Grove that introduced me to the world of craft. The artistic impulse began to be rebirthed in me.In another instance of favorable providence I rented shop space in the same building with Dan Manhart, who introduced me to the laser.
With a solid background in working with veneer from my time with Scott, I began to explore with Dan and another laser expert, Bill Neal, the possibilities the laser offered to those who work with wood.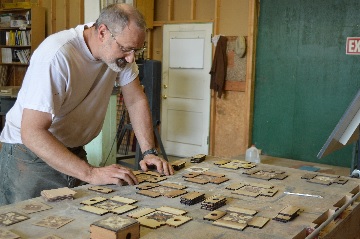 The happy result of my experimentation has been the discovery of the otherwise hidden beauty of certain veneers, that is revealed when light is shown through them. I feel fortunate to be able to share with others the increasingly rare art of marquetry, made affordable by modern technology
Don't miss the Patterns page!